It's undeniable. Straight, well-aligned teeth add confidence at any age and if you're an adult who somehow missed out on the opportunity to have braces when you were younger or who's teeth have shifted, you may be wondering if it's too late.
Well, it's not. Whether you are 7 or 107, Dr. Brian Leypoldt at Lafayette Family Orthodontics can correct crooked, stuck, or otherwise misaligned teeth with proven methods using the latest techniques and technology to provide you with a smile you are proud to show off.
According to the American Association of Orthodontists, 1 in 5 orthodontic patients is an adult. And like most adults, you want to be well-informed about your options which is what we want to provide for you here at Lafayette Family Orthodontics.
While a charming smile full of straight, white teeth is a sure-fire confidence booster, adult braces aren't recommended solely for cosmetic reasons.
Adult braces can help improve and prevent a variety of dental issues that go far beyond just creating a straighter smile.
Left untreated, a misaligned bite, poor jaw positioning, or crowded teeth can cause problems that most don't realize. These include:
Considering these potential problems, most can see that the initial cost of adult braces may actually eliminate or reduce the need for future costly dental work down the road. Dr. Brian and his staff can help you weigh the cost of adult braces with the benefits of treatment.
Types of Adult Treatments Available
If orthodontics is recommended to be the right option for you, we can help you decide which type of treatment modality would best meet your needs. Several factors including your lifestyle, the degree of correction needed, and cost, will be considered when deciding the best braces for you. Here are the four most common types of adult braces:
Metal braces
Most of us adults picture silver metal braces when we think braces. They still exist but they've come a long way in the last few decades. Current models are sleeker, smaller, and less prominent making them more appealing to adults, especially in professional settings. Metal braces work by gradually adjusting wires that connect brackets that are cemented to the teeth. These adjustments move the teeth into proper alignment slowly over time.
Ceramic braces
Like metal braces, ceramic braces are composed of brackets and wires, but the brackets are clear, making them less noticeable and more appealing to some.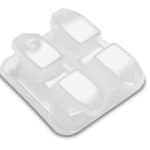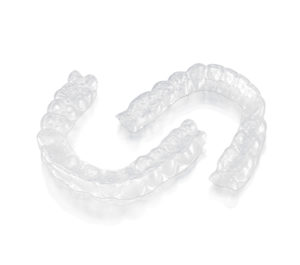 Clear Aligners
A popular option for adult treatment includes invisible aligners which are clear, custom-made and removable. Over the course of treatment, several sets of these custom clear aligners gradually shift the teeth into a more appropriate position.
Hybrid Treatment
A combination of clear aligners on the upper teeth to maximize esthetics, with metal or clear braces on the lower teeth, really get things moving in the right direction. This option can obtain the results you are looking for, while addressing more complex orthodontic situations, and still maintain an invisible look.
Retainers
Retainers are custom-made removable appliances that keep your teeth from shifting after your treatment has been completed. After you've invested plenty of time and money into straightening your smile, you'll want to make sure it stays that way!
If you would like to improve your smile and wonder if braces may be the right option for you, call for an appointment today! Dr. Brian and the team here at Lafayette Family Orthodontics will be more than happy to see you and discuss your treatment options. To see our other services we offer, click here!